Shabbat Service Times
Gathering @ 2:30-7:00 p.m.- We will start with  praise and worship…there will be a corporate prayer time to bring all needs present to YHWH. Immediately following we will circle the chairs and move directly into corporate study of the week's Torah Parasha- We will also have an overview of the HafTarah & Brit Chadashah portions
*[Please Note:  The Young Talmidim Torah Class will leave at this time to go for their activities.(ages 3-12)]
We will gather together at the end of our Study Time to share in food and fellowship…bring your Kosher finger foods to share.
Young Talmidim Torah Class
 While the adults are meeting for their Torah Study, the children ages 3-12 have their own Young Talmidim Torah Class every Shabbat. They will go over the weekly Torah portion geared to their age level, and will have lots of fun activities also centered around that weeks theme. Deborah Snipes is the Coordinator.  If you have children in that age group, then let them be a part of this ministry just for them!
Greenville Area Torah Study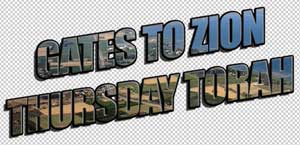 Gates To Zion Ministries has a weekly Torah Study in the Greenville, SC area. Normally, we meet in the home of Bill and Diana Massey.  The study is from 7:00 – 10:00 p.m. each Thursday. If you live in the Greenville area please e-mail us for driving directions to the study.