Our History
Gates To Zion Ministries was birthed in November of 2006. The vision was to provide a place of learning and nurturing here in South Carolina, for the growing numbers of people who YHWH was calling out of traditional christianity back to their Hebraic roots. And, to eventually establish a working presence in The Land of Yisrael.  Now, six years later, our blessed Abba has brought both of these mandates to pass .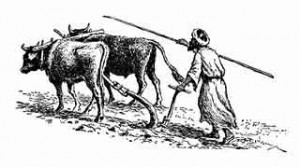 We began meeting in a home in Orangeburg, SC. Within a short time it became apparent that we were going to have to move to a larger facility. That move came after an evening of prayer and prophetic utterance. It was only a couple of weeks later that the ministry relocated to Columbia, SC. Abba provided a meeting place for us at the Glenforest School in West Columbia. We have use of the auditorium, cafeteria, and library. It is a beautiful facility and has plenty of room to accomodate our growth.
You are invited to come to our weekly Shabbat services, special meetings with Guest Speakers, as well as our celebrations of the Feasts of YHWH held throughout the year.
Our Leadership Team


Craig & Jan O'Dell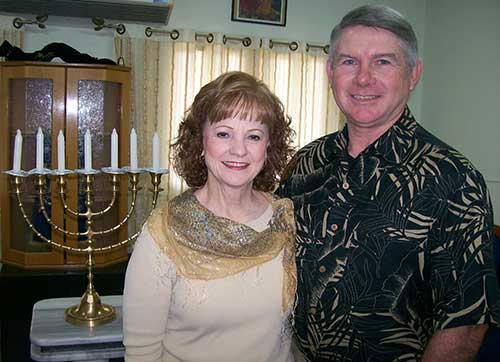 Craig and Jan O'Dell are the Founders of Gates To Zion Ministries. They both have over 20 years of ministry experience in Hebraic Roots and also in the restoration of the Whole House of Yisrael. Craig has retired from careers in both agriculture and the military. This experience has provided him with the ability to draw deep insights from the Torah through the anointing of the Ruach HaKodesh.
After having been involved in many different roles of leadership with other Hebraic Roots and Restoration ministries, Jan was prepared to receive the vision and direction for the formation of Gates To Zion Ministries. YHWH placed a seed within her heart to see a bridge of restoration between the house of Judah and the house of Ephraim. Also a desire to work toward preparing the house of Ephraim to return to The Land as YHWH has promised in His Word.

Joe & Deborah Snipes


Joe and Deborah have been involved in the restoration of the Whole House of Yisrael for the past ten years. They serve together with Craig and Jan O'Dell on the Board of Gates To Zion Ministries
Joe has served in many ministry capacities prior to his coming into the Hebraic restoration. Since 1979 he has served as a pastor/teacher, worship leader, and elder. Joe has a strong anointing in teaching the Torah. One special insight that the Ruach HaKodesh has given him is the ability to show how the Torah principles can be found throughout the (Re)New(ed) Covenant Scriptures.
In recent years, Joe has been raised up by Yahweh to write songs.  He has written a number of anointed worship tunes that have been recorded by Lenny & Varda Harris.

Deborah served with Joe in many capacities of ministry prior to coming into the Hebraic Restoration. She also served as a Teacher in a Christian School where she developed a heart-felt love for children. YHWH has anointed Deborah with a desire to see the children of Gates To Zion Ministry learn and grow in the Torah on their level. Deborah oversees the Young Talmidim Ministry for ages 3-10..