Updated: 05/21/17
Welcome To Gates To Zion!

*Baruch HaShem YHWH*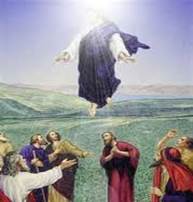 Gates To Zion Ministries rejoices to make this announcement. On this day, Iyar 25th on the Hebrew Calendar, we remember the ascension of our blessed Master, Yeshua HaMashiach's return to the Shomayim/Heavens. After forty days of appearing to over 500 persons, He returned to take up His throne there. He sat down, showing 'His Once For All' redemptive work was finished. He rules, and reigns as M'lekh/King Messiah, until His promised return to this earth. He will then be crowned, King over all the earth, take up His earthly throne in Yerushalayim/Jerusalem, and reign for a thousand years with His Bride…The redeemed/restored Whole House of Yisrael. Even so, Bo/Come Yeshua. Amein!
*Count The Omer*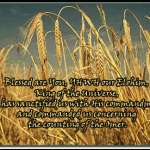 We invite you to fulfill YHWH's Torah instruction to 'Count The Omer' with us. Click on the following link, and it will take you to the 'Omer Counting Calendar' page. There you will see the 'Hebrew transliterated prayer, and count' for the day, and its English translation. The 'count', and 'prayer' begin each evening after sundown. You may click on the following links, and you will be taken to other articles on our site, that will provide deeper insights into YHWH's instructions on 'Counting The Omer'. May YHWH bless you as we COUNT UP to transformation, during this important Mo'ed/Appointed Time. Amein!
Omer Counting Prayer For The Whole House Of Yisrael
*GTZ Torah Commentary Insights*

This week's Torah Commentary Insight is a special double parashot. 'Behar/In- On The Mount', and 'Bechukotai/In My Statutes'. They are available now! You may click here, to go to 'Behar', and here, to go to 'Bechukotai'. As always, you may go to the top of the page and click the 'Torah' tab, then click on 'Yosef's Torah Commentaries'. You will see a list of 'commentaries' available. Click on the one of your choice. Each week's commentary is in PDF format. You may enjoy the parasha online, or download it for your personal use. As an option, you may also click on the button at the right hand top of the parasha study window, and a full page reading pane will appear for your convenience.
All of our studies have been converted to PDF format. If a study contains changed, or newly added material, a 'yellow updated sign' with a date next to it will appear. Todah/Thank you for your support and prayers. May Abba YHWH bless you as you read, and study online with us.
Gates To Zion Ministries