Updated: 05/01/2015
Welcome To Gates To Zion!




Count
ing Up Toward The Feast Of Shavuot
The Omer count begins Saturday night April 4th. YHWH instructs us in His Torah to begin to count UP toward the feast of Shavuot, the feast of Weeks, the day following the annual High Shabbat after the feast of Pesach. Did you catch that? The world is busy counting down to initiate their plans. YHWH's way is about ascension…going UP! If you are a part of the returning house of Yosef-Ephraim-Yisrael, then you have some counting to do. Click on the link below to find out what the Omer count is about, why you should be couinting, and find the daily Counting Calendar that will help you practice YHWH's instructions. So click and get busy counting UP with the Whole House of Yisrael. You are about to be TRANSFORMED!

Special Double Parasha This Week!

Parasha 29: Acharei Mot (After Death) Wayikra/Leviticus 16:1 – 18:30

*All Scripture References from The Orthodox Jewish Bible- Referred To As OJB- unless otherwise noted
Joe Snipes (Torah Teacher) Gates To Zion Ministries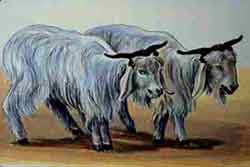 Our parasha this week is Acharei Mot (After Death). In regular years it is read on its own, but in Hebrew leap years it is read in conjunction with the next parasha Kedoshim (Holy Ones). In our present Torah parasha we now find ourselves fast forwarded to the feast of YHWH known as Yom HaKippurim or The Day of Atonement(s). As a reminder, in the Torah, time does not run in a consistent line of chronological events. The past, present and future are all relative to the point that YHWH desires to make. We were just at the time of Aviv 1, a Rosh Chodesh in the spring, when we were in our parasha Sh'mini/Eight. Now we are months ahead and are in the fall. It's good to know where we are in each Torah parasha. We just must learn to keep the relativity of time in perspective.
Our parasha opens with YHWH bringing remembrance through Moshe of the death of Aharon's two sons. They died when they entered YHWH's Most Holy Place without regards to His instructions. There is a time when to come, how they were to prepare themselves to enter His Sh'khinyah/Manifest Presence, and what to bring. Instead Nadab and Abihu came at a time when YHWH had not commanded. They offered incense burning not with the fire from YHWH's Brazen Altar/Mitzbe'ach, but with strange/unauthorized fire, coals of their own. They were struck dead for their ill-advised and presumptuous efforts. So YHWH uses that event to preface what He is about to instruct Moshe to teach Aharon and his sons that are still alive. They must learn to reverence YHWH's most holy day of celebration for the sake of all Am Yisrael.
"And Hashem [YHWH] spoke unto Moshe after the mot [death] of the two Bnei [sons of] Aharon, when they approached before Hashem [YHWH], and died;" (Wayikra/Leviticus 16:1 OJB- definitions mine)
YHWH was not trying to rub Aharon's face in that horrible moment of failure. He instead wanted to impress on Aharon and his sons how important it was to follow His instructions in order to enter safely into His Sh'khinyah/Manifest Presence and LIVE. If they listened and obeyed then all of Yisrael would know the joy of having their sins as a nation forgiven and covered, and having the continual abiding Sh'khinyah/Manifest Presence among them at all times.
Parasha 30: Kedoshim (Holy Ones) Wayikra/Leviticus 19:1-20:27

*All Scripture References from The Orthodox Jewish Bible- Referred To As OJB- unless otherwise noted
Joe Snipes (Torah Teacher) Gates To Zion Ministries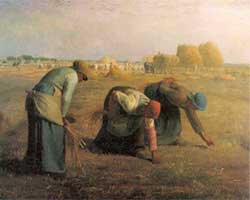 We now come to our parasha Kedoshim or Holy Ones. In regular years the two are read separately. However, in Hebrew leap years they are read together. In this parasha we find the crux of the entire book of Wayikra/Leviticus. It is about holiness. Now if the truth be known, what we think we know about this subject is most probably not really what it is in reality. So many who seek to define holiness see it as what we don't do. I will never forget one time while traveling through the mountains we stopped to stretch and get some refreshments. I remember coming upon a sign that advertised an upcoming Gospel event. On one side of the sign in bright letters it read that there would be 'Holy Ghost singing…Holy Ghost preaching…and Holy Ghost power.' On the other side of the sign there was a big NO! This was followed by: Women wearing make-up. Women with short dresses. Women with pants. Men with long hair. Men wearing jeans. No Smoking…etc. Suddenly, I laughed. The thought came, 'Here we have a Gospel meeting, but the only thing missing is going to be the sinners!' Most of them were going to fall under the NO category!
Now while the above observation of the situation may be amusing, there is really nothing funny about it. If the understanding of holiness is only one of exterior estimation, then we are missing the whole point. Is there no outward, physical aspects of holiness? Yes, most assuredly, but the holiness that YHWH is calling His people to begins at a much deeper level. The very opening two verses of our parasha prove this to be true. Let's quote them, and then move on and let the Ruach open our heart and mind to what true holiness is.